If you have ordered from food delivery services like Postmates, UberEats, GrubHub, you have probably heard of ghost restaurants. In fact, you may have even ordered from one.
Eating from a ghost kitchen does not mean ghosts are preparing your meals. The concept actually means that the establishment doesn't offer in-person dining. Because these ghost kitchens don't have a storefront, this means that your order is delivery only.
Ghost kitchens (or cloud kitchens) are rising in popularity and have become one of the best ways to receive a meal. This kind of dining experience has become so popular that even legendary celebrity chef, Guy Fieri, is opening his own ghost kitchen.
Needless to say, COVID has caused a lot of businesses to go under. But the ghost kitchen concept might be able to save a lot of businesses.
Why a Ghost Kitchen?
The entire dining experience is virtual to the customer. This means that a lot of costs associated with a brick and mortar store are no longer necessary.
Truly, the only people needed working are the chefs, manager, and delivery drivers. And usually delivery drivers are used from food delivery services so this isn't a huge expense on the business either.
UberEats and DoorDash love the concept of ghost kitchens so much that their companies have invested into ghost kitchens so that they're not left behind when the concept takes greater stature.
Owning a ghost kitchen is also a great way to make some money. If the kitchen is big enough, multiple ghost restaurants could be operating from the one kitchen. This means they are all paying rent to the single kitchen, making it a wonderful investment.
Is a Ghost Kitchen different from a Ghost Restaurant?
Yes! Even big companies like Chick-Fil-A want to be able to serve customers in an area without having to open another restaurant and spend all the resources on it. Using resources from a ghost kitchen allows the restaurant to really focus on the quality of food and not have to worry about much else.
A ghost restaurant can come from the same kitchen as three other restaurants. The concept is super flexible and great for those trying to get their culinary brand off the ground.

Another reason ghost restaurants are taking off is the flexibility to the owner. Not only are you not having to pay for signs and menus as you update items, but the flexibility allows you to focus on your vision and fix what doesn't work until it is perfect. This makes a ghost restaurant the perfect stepping stone for anyone wanting to try out the food industry without the literal investment being too high.
Because the business would only be buying or renting a kitchen instead of a whole building with staff, the investment won't be as costly. A huge portion of restaurant expenses is solely spent on the staff and maintaining them.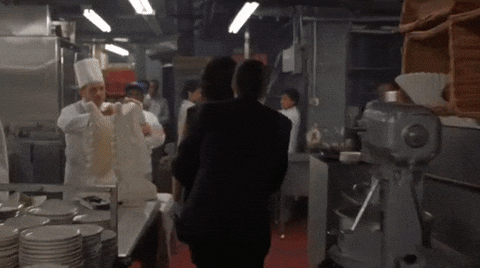 Because of this, ghost kitchens are a great avenue for individuals looking to break into the food industry for the first time.
What it takes to open a Ghost Kitchen:
Besides actually renting or owning a kitchen, there are a few other factors you need to consider.
You need to be located in a Real Estate Hotspot
You have probably heard this before but it's true. Everything is about location, location, location.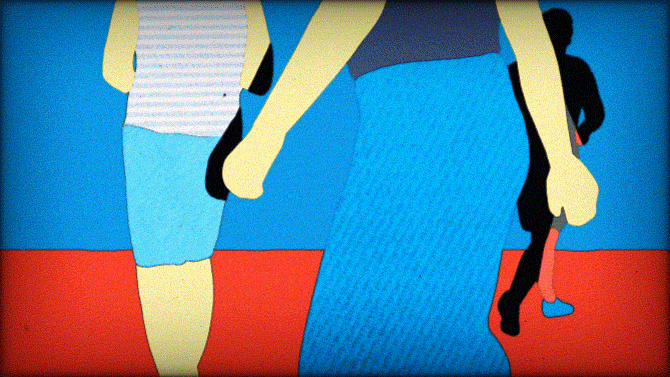 Is your kitchen close to a bunch of residents? Is your kitchen close to high foot traffic areas? Opening a ghost kitchen in the middle of nowhere is only going to cater to the people found in the middle of nowhere. So find a kitchen somewhere where all the customers are.
Are you able to have dining space?
Some city ordinances require that restaurants have seating and waiting spaces, making ghost kitchens a bad concept for those areas. So make sure that your city allows this style of eating.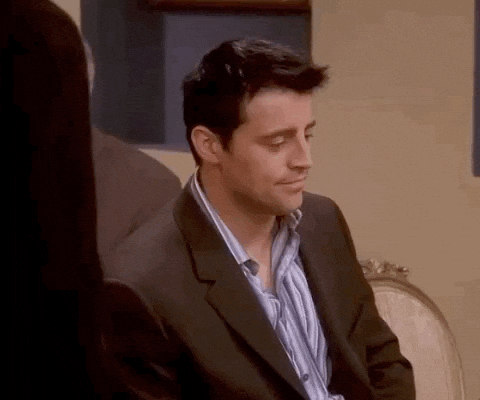 Gaining Traffic for your Ghost Restaurant
Since people aren't going to be walking around and find your store on foot, you need to think of ways to get customers aware of your restaurant.
Have a website that stands out
Your online presence is literally your entire business. So take care of your image!
If your website is lacking in function or aesthetic, customers will lose trust and look elsewhere. Building your website shouldn't be a hard process and should give the customer all the information they need to know about your business.
If you need help building your website, take a look at How To Choose Between A Custom And Semi-Custom Website or reach out to us.
Partner with food service apps
This is the number one thing you can do for your ghost restaurant. These companies display your food from your restaurant and deliver it to their built-in customer base. It's a restaurant entrepreneur's dream come true!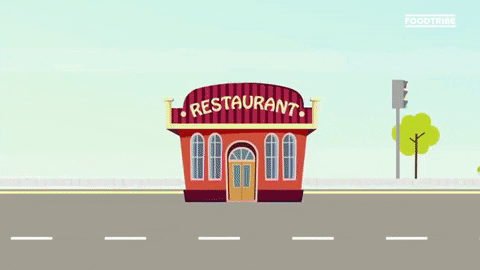 Such a simple way to get a bunch of people in your area aware of your restaurant.
Social Media Marketing
Social media marketing is a powerful tool when used correctly.
Invest into taking beautiful photos of your food. Nothing is more important for the customer than seeing a preview of what they're ordering before they get it. People leave reviews with photos for a reason. Make sure it looks as good as it tastes!
And with these beautiful photos and videos, consider making an Instagram, Facebook page, or TikTok dedicated to food from the restaurant. These social platforms should be dedicated to showing others the savory goodness of your food.
Let others know how great the food is. By getting people excited about it, you'll have more customers sharing your food than you know what to do with.
The Future of Ghost Kitchens
Even with restaurant traffic taking a 20% plunge, delivery orders skyrocketed by about 70%. In fact, because of the COVID-19 pandemic, the ghost kitchen industry grew five years in three months.
Ghost kitchens are a great concept because they allow flexibility within an industry that used to have very little. They are also great because customers can have more of a variety of options within a smaller space.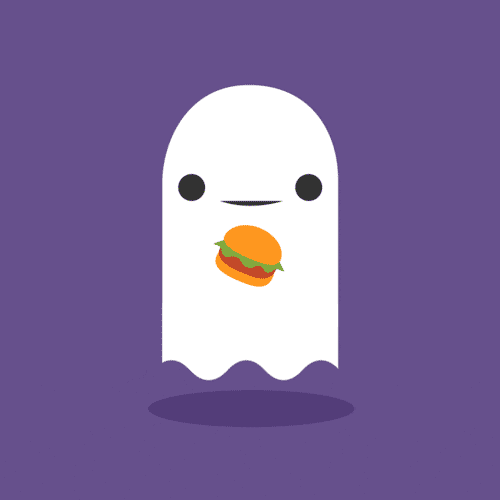 If you would like more information on creating your own website for your ghost restaurant, please reach out to us today and we will help you get started.