Shopify is a great resource for eCommerce businesses everywhere. Since setting up your online store is an easier process than ever, Shopify has become a useful tool for more than a million businesses. However, setting up your store is only step one in getting customers. Driving traffic for your store can be tedious but is essential to the success of your store.
As Certified Shopify partners, Fyresite has the insider tips on the ins-and-outs of Shopify. This article will name a bunch of strategies that will bring customers straight to your business. Each strategy is classified by the three ways that can drive traffic: directly, through referral, or search.
Source: Alexa
Based on the type of service your business offers, the type of traffic your receiving is going to vary. However, by making sure you are strategic with these Shopify traffic driving tools, you can create a Shopify store that has high volumes of traffic, no matter the category.
1. Optimize, Optimize, Optimize
Search Engine Optimization (or SEO) is essential for ANYONE wanting to be seen online. I'm not kidding, everyone from the range of beginners to experts use SEO as the main tool of traffic driving.
SEO is what determines where you rank on search engine searches like Google. Using specific keywords that match your brand is one way to really drive up your SEO score. You can make sure that titles, product descriptions, and other written content is on-level with your SEO goals.
This guide of Key SEO Optimization Strategies For 2021 is also really helpful for those trying to drive Shopify traffic through SEO.
2. Start Ad Campaigns
It is no shocker that Google is the leading search engine of the entire internet. Because 85% of mobile internet searches are through Google, this proves that getting your business ranked on google is essential for good sales.
In 2020, Google announced that they are launching free shopping ads to make finding products easier.
Although this is such a cool and useful feature, there is a flood of people using it because the tool is free. One way to make sure you are seeing your products at the top of these lists is by using your killer SEO strategies.
Use keywords that help searchers find products
Write full product descriptions alongside matching titles
Have listings in multiple languages to expand audience size
Sort your listing into every category that fits
Make sure you have room for feedback
There are many other routes you can go with marketing… If you want something more than Google's free tool, try local marketing agencies or other advertisement campaign programs.
3. Email Marketing
Email marketing may seem like a dated idea but the powers of the tool are still valuable. Through well-crafted emails, you can blast out content that entices your client to buy more.
Not only do email lists inspire trust with past customers, but it creates awareness for your products and everything your business stands for.
Take advantage of this tool by cultivating a subscriber list. You can do this by adding pop-ups to your store, adding emails to a list after purchases, and even having a sign-up resource on social media.
By becoming an email marketing pro, you will have more recurring customers visiting your Shopify store.
4. Offer Limited-Time Sales
One of the oldest marketing secrets is simply using the word: Sale. Not only does this word create a sense of urgency, but it creates a sense of comfort and trust within your customer.
Showcasing current sales are a great way to spread the word about your business. Though discounting certain items can increase the number of sales you'll have, offering free shipping might be a better way to go.
Source: invespcro
Free shipping is almost essential for the modern-day customer. In fact, most of Amazon's success is thanks to Prime's free, two day shipping.
So when you are deciding which items to mark for sale in your store, consider adjusting your shipping options. This way the customer can focus on your products while you focus on getting it to them.
5. Get in the Spotlight with Guest posts
As every great business person knows, networking is essential for sales. If you know where your audience is looking, why not thrust yourself into that same spotlight.
By showcasing your knowledge on topics relevant to your services or products, you will be building trust and creating new opportunities for others to find you.
Of course, guest posting is useful depending on the market you are in. So if you are selling water bottles, you might be able to create a few posts about health and environmental awareness but not see much results. If you are selling something like life coaching services, gardening equipment, or something a little more niche, you might have greater luck with guest posting.
If you want to start guest posting, make sure you are following the mediators requirements and also producing high-quality content that engages with its audience. By generating all these backlinks to your website, you're sure to get a bunch of Shopify traffic coming your way.
6. Create a Blog
Blogs are great because they show you know your business and are open enough to tell everyone more about it.
Blogging is super useful because if customers have any kinds of questions, they can have an immediate resource through you. Nothing builds trust faster than having a list of resources that show why your business knows what it's doing.
You can also introduce other forms of content in your blogs that would work great on social media. Anything like youtube videos, podcasts, photos or infographics, or guides can be a super helpful way to generate content for social accounts while also beefing up your posts.
If you want to add a blog to your Shopify store, check out this video!
Reach your target audience through social media
As we know from the traffic sources infographic introduced at the beginning of the article, social media is the least effective way to directly receive traffic. However, this does not mean social media isn't valuable for reaching new customers.
Though social media isn't the best way to see immediate traffic results, playing the social game strategically can lead to a bigger audience. Here is how:
7. Become an Expert in your Niche
People want someone that they can trust. If you prove to be the leading expert, people will come looking for you.
Becoming an expert is easy, you just have to continually know that you know what you're talking about. You can do this by promoting your work on social media, magazines, online publications, and other blogs.
Flood the market with content that shows your business is the best in its field. It proves that you are always showing up for your clients and they can trust you.
Also, make sure you are using your social channels to promote your content. Blogging is great but that same content can be useful as a youtube video or podcast.
Keeping this in mind, make sure you are taking advantage of all platforms: Twitter, Facebook, TikTok, Instagram, Pinterest… These are all great ways to get clicks straight back to your website.
One of the best ways to prove you are an expert in your niche is education and awards.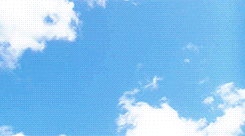 If you are always learning more about your field, anyone can come up to you with any query and you'll know the answers to it all. Education isn't the only way to prove this however.
Winning awards and other recognitions is a great way to expand your networking circle while proving how much of a specialist you truly are.
8. Create Giveaways and Contests
Giveaways create so much excitement for the community. Hosting contests are a great way to have followers promote content while also gaining access to your audience.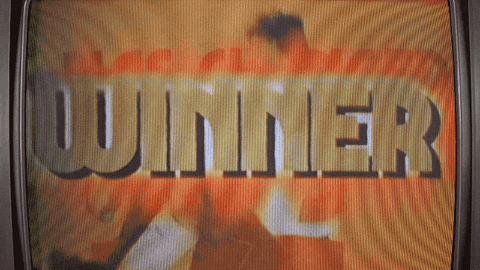 Most successful giveaways require that participants release their email address, give a follow on social media, and/or promote the giveaway on their socials as well.
So if you have some extra stock or a few extra items you don't mind giving away, try creating a contest.
9. Introduce a referral program
You honestly can't lose with a referral program.
Whether your target is more sales or more subscribers, your new customers are sueded before they even enter your website.
Source: ACTON
Giving referral codes to returning customers or social media influencers is a great way to have your customers market for you.
Generally, Codes are given to for a limited-time with a few standards:
Get X amount of cash back when X amount of people use the code
If X amount of people use the code, you'll receive a free item or X discount
Get X amount towards your next purchase with X amount of codes used
You can really set up codes however you'd like. Whichever way you decide to go, this will generate a ton of Shopify traffic once you've already had a few sales.
Shopify Traffic made Easy
As you focus on building brand awareness, traffic is soon to follow. E-commerce competition is continuing to grow, so don't be stranded and left behind.
Fyresite is a certified Shopify partner. So if you need help building your Shopify store, please reach out for a free consultation.